How to cook REALLY good beans, with chef Kelly Myers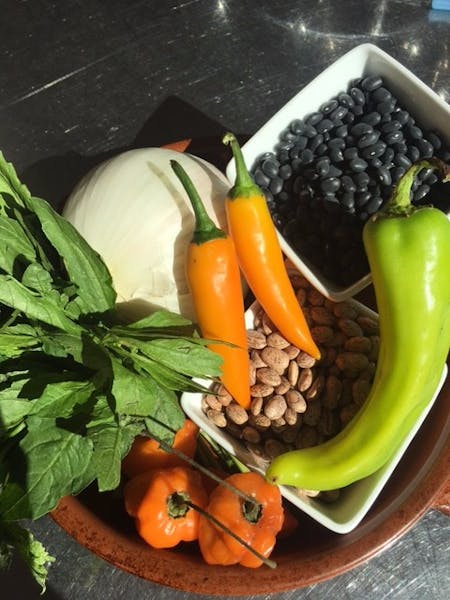 Join Xico chef Kelly Myers as she teaches us the ins and outs of cooking beans! The class will cover three of Xico's most popular preparations:
1. Yucateco Black Beans – with epazote and habanero
2. Cowboy Beans – made with pinquito beans, serrano & bay leaves
3. Pinto Beans in Adobo – with guajillo chiles and white onion
Chef Myers will cover a lot of ground, from basic information on how to shop for beans and the fundamentals of a basic pot of beans (frijoles de la olla), to Mexican and Tex Mex embellishments "that elevate beans to something to crave," says Myers.
The class will cover various ways to build flavor, including the use of fresh and dried chiles, adobos and spices.
Thursday, October 19th 6:15 til 7:45pm in the Xico event space
$65 for the class
BOOK IT HERE or call us! 503-548-6343
Come early to join us for Happy Hour from 5-6:15 at the bar, or settle into the "classroom" and order drinks and food upstairs before class. The classroom opens at 5:30.
We look forward to seeing you at this fun class!