LEARN TO MAKE MOLE WITH CHEF KELLY MYERS!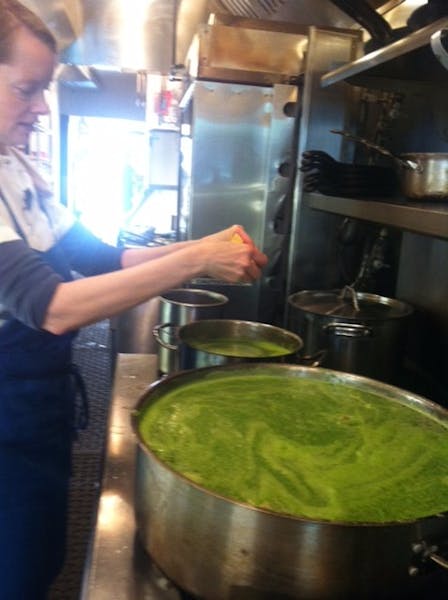 Join Xico chef Kelly Myers as she reveals the secrets to making Mexico's most famous sauce: Mole!
There are hundreds of moles from Mexico. In this class, the focus will be Mole de Xico. Xico, a town in Veracruz in southeast Mexico, is known for its food, world class coffee, and liqueurs.
Mole de Xico is rich (decadent), celebratory, and beloved by those who've had it. This mole from the highlands of Veracruz is full of fruits, nuts, spices, aromatics and seeds, all blended into a balanced sauce that compliments poultry, cheese, and pork.

While a long list of ingredients is typical of Mexico's iconic moles, we will learn how the task can be broken down into manageable parts that can be done ahead of time.

Despite its complexity, mild mole de Xico is surprisingly easy to prepare, making it the perfect dish to mark holiday celebrations or to make as a special gift for family and friends.

We will go over mole de Xico's ingredients and techniques as we assemble the mole step by step. We will also cover how to store, use and serve mole.

Thursday, November 16th 6:15 til 7:45pm in the Xico event space

$65 for the class

BOOK IT HERE or call us! 503-548-6343

Come early to join us for Happy Hour from 5-6:15 at the bar, or settle into the "classroom" and order drinks and food upstairs before class. The classroom opens at 5:30.

We look forward to seeing you at this fun class!