Xico's Fundraiser for Oaxaca Earthquake Relief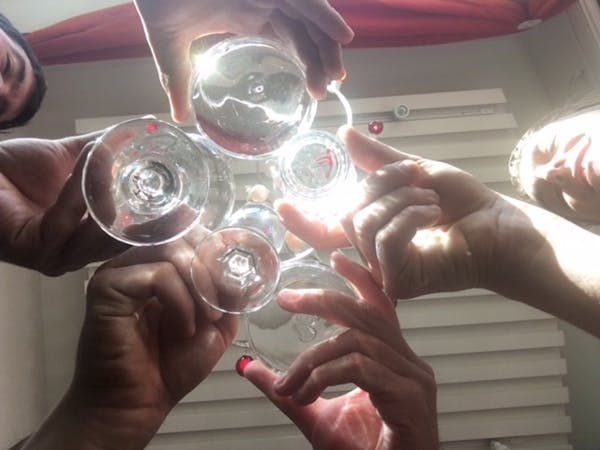 Party for a Good Cause
We all know that Mexico was rocked by multiple earthquakes in recent weeks, and countless Mexicans were left without homes. At Xico, we have a special connection to Oaxaca through Mezcal, and are honored to bring tastes of that perfectly smoky spirit to Portland. Now we seek to help Oaxacans get clean water, food, and supplies in the aftermath of the earthquake and we hope you'll chip in, and come to our party!

******************************************************
Please Join us for a Mezcal, Art, Fundraising Party!

All proceeds will be donated to Oaxacans and Chiapans in need, through three charities doing great work on the ground there, Oaxacking, Francisco Toledo, and David Miller.
Your donation of $25 gains you entry to the party, and a candlelit tasting of bites from Xico alongside pours of mezcal from four top notch producers: Amaras, La Palabra, Wahaka & Sombra.
Brand ambassadors will be on hand to educate and tell their stories.

+ PLUS A show of six original works by famed Puerto Rican artist Arnaldo Roche Rabell, generously donated for the night by Bloomsbury Fine Art and Antiques.

+ PLUS A mezcal cocktail designed by Xico. Yum!

A $40 donation covers all of the above

+ PLUS a chance to spice up your life with a tasting of salsas that contain tequila and mezcal, and Xico chocolate truffles spiced with Oaxacan chiles!

A $50 or more donation covers it all!
+ PLUS your choice of one more delicious mezcal cocktail from the bar!

Don't miss the silent auction featuring gift certificates to Portland's favorite restaurants like Op Wurst, Nostrana and Pinolo. Massages and crystals, and so much more!

The party is all ages. Kiddos are welcome, especially if they dress up in Halloween costumes!
Please do not donate anonymously if you want to come to the party! Once your donation is made, you will be added to our list of guests for the party on October 27th!
Donations can also be made at the door on the night of the event, with check, card or cash, but for organizational reasons we prefer that you donate through the gofundme campaign linked to above. If you prefer to donate the night of the event, please send us an email at xico@xicopdx.com or call us at 503-548-6343 and let us know you're coming!
We hope you'll join us at this special event to help Oaxacans in need!
See you there!
-The Xico Team